Our mission
Our Mission is to deliver expert consultancy and software products in the area of SAP Identity management, SAP Netweaver Single Signon, SAP UI5, SAP Netweaver portal, SAP Hana cloud platform.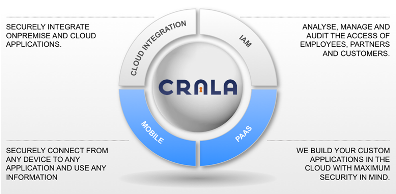 Building on our highly educated and widely experienced SAP consultants, we provide exceptional value for customers. By delivering excellent IT solutions with professional integrity, we develop successful business relationships through mutual trust and respect.

Our team
Crala continuously grows talents, knowledge, and experience investing in ongoing team education on the latest technology.